The Cook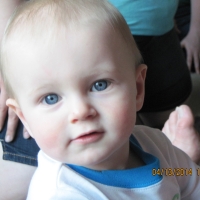 jones2888
Columbus, OH
Taste-o-Meter
People are ADDICTED to jones2888's recipes!
About Me
Hi, I'm just an ordinary retired woman, trying to make some interesting foods for my family. I collect way way more recipes than I have ever used, but I enjoy it and some of the most interesting ones turn into favorites that I us
e over and over again. I like easy quick recipes that I don't have to add specialized ingredients to. BTW that's not my bike - I own a classic motorcycle, 1982 Suzuki GS550 lovingly named Black Bart. This here is my dream bike - a Suzuki (of course) Boulevard C50.
UPDATE!!!
I just purchased my DREAM MACHINE - a Black Suzuki Boulevard C50T with tons of chrome - pictures forthcoming!
New update! I have a grandson who, of course, I'm madly, deeply, forever-in-love with. He's so precious and smart and funny and loving! I am blessed!!!
Read more
My Latest Recipes 161
Chili Mac from jones2888 in Columbus, OH.

Chili mac that I have adjusted for low fat diets...

Jelly filled donuts - YUM!...

A big mac clone special sauce clone...

And why is this the most dangerous cake recipe in the world? Because now we are all only 5 minutes away from chocolate cake at any...

A delicious homemade cookie from the Hot Tamale bike ride!...

A delicious sounding cookie that I can't wait to try!...