The Cook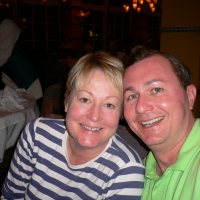 julien
Charlotte, NC
Taste-o-Meter
People LOVE julien's recipes.
About Me
I'm a neonatal intensive care nurse and have been for 20 years. My husband and I both love to cook. I asked him many years ago if he could make watermelon rind pickle and he's been the top chef at our house ever since. He claims t
hat I'm the better cook but I will always defer to him. I do enjoy the tasting and I am extremely good at that! Our New Year's Resolution is to try at least one new recipe each week. (My other New Year's Reolution is to walk/run 10000 steps a day to help with the previous resolution!)
Sorry to have been away so long but I ran a 3K on March 28th! It was great fun and now I'm "in training" for a 5K. I'll be running that on May 9th.

Read more