The Cook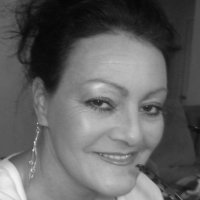 jusjody
Houston, TX
Taste-o-Meter
jusjody's recipes haven't caught on yet
About Me
Just a southern girl who loves different foods. I love to cook and entertain. I go from old family recipes to Thai in a moments notice. Food is the key to a happy soul!!!
My Latest Recipes 5
Great easy and delicious Grilled or Baked Bell Peppers parmesan...

Backstrap is a great Venison dish. Its the tenderloin along the back of the deer....

A southern recipe handed down by my Grandmother and Mother. Goes well with Tomatoe Garvy and Backstrap or Venison ....

Tomato Gravy from JusJody in Houston, TX.

A delightful gravy that goes well withButtermilk Bisquits , and Backstrap. Venison....

Jody's Bacon wrapped Asparagus...