The Cook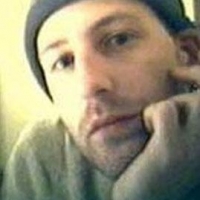 just_mike
Ft Mitchell, KY
Taste-o-Meter
People generally enjoy just_mike's recipes.
About Me
I'm a new cook, just breaking free of the bachelor lifestyle that used to consist of anything that would go in the microwave. I have found that I enjoy cooking simple meals for myself that are easy to prepare and easy to clean u
p. Upon reflection I was so addicted to microwave meals because I didn't see much use in spending all the time to cook a meal for one person, then spend another half hour cleaning up the mess. So, I have been experimenting with easy to prepare, easy to clean, and more healthy dishes. I now actually enjoy cooking and look forward to learning more. And yes, ladies, I'm still single. ;)
Read more
My Latest Recipes 3
This is an easy dish that is great to eat as one meal and take the leftovers for an easy to warm up lunch. This adds a nice kick ...

This dish may not be for everyone, but if you love salmon and also love blue cheese, you may find it tasty. Also, it is very easy...

Looking to add a little something to plain brown rice? This simple recipe adds a nice touch to plain brown rice. Healthy, quick,...