The Cook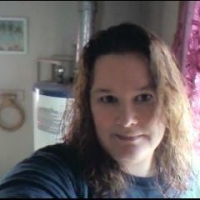 kaesiah
Defiance, OH
Taste-o-Meter
kaesiah's recipes haven't caught on yet
About Me
Well, I am a working mom with 2 children.
I have a 13 year old daughter and a 6 year old son.
I am married to one of the world's pickiest eaters! He only likes canned green beans, canned corn (sometimes corn on the cob) an
d canned carrots. He is strictly a meat and potato guy! He has tried some new things..but still isn't up for new things that involve a lot of veggies!

I would love to serve a veggie lasagna or serve a soup and some salad for supper one night that is homemade and not Campbell's Chicken and Noodle.
I have tried making things and he would eat one or two bites and then grumble that he doesn't like it... then I feel bad for making it.

My kids are picky eaters also..but my daughter is more open than my son is.

I love watching Food Network and I practically drool over some of the recipes on there..but with the family being so picky.. I have to go with out that experience!

I love flavors! I am looking to spice up my families tastes and cook/eat healthy.
Read more
My Followers
My Latest Recipes 1
Grandma only had a few items on hand and this is what she had.. it is actually really good. Growing up..my mother made this about...