The Cook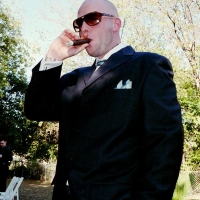 kakedog
Dallas, TX
Taste-o-Meter
People LOVE kakedog's recipes.
About Me
Call me Francois Daniell, I have been cooking all my life, peolple asking me why I started always get the same answer "I was hungry." As a latchkey kid who wasn't enough of a morning person to make bag lunches, who at the same tim
e dispised cafeteria food, the afternoon snack was imperative. I would pit my ramen against Joel Robuchon's any day. The rest of my career followed suite, I attended classes at the culinary institute of knocks, dishwasher on up ( life really sucks when short order cooks keep wire hangers in the fryer so they can pull them out and pop your arm as you walk by with an arm full of dishes). Today I am happy, and I only cook for those whom appreciate it, good times.
Read more
My Followers