The Cook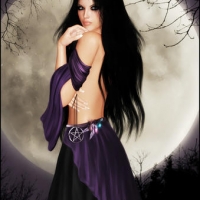 karlyn255
Ypsilanti, MI
Taste-o-Meter
People are ADDICTED to karlyn255's recipes!
About Me
Divorced, mother of a girl in college who is living with the love of her life and 4 dogs, three are huskeys one a rotti/black lab mix.
I recently sold my log cabin and moved To Ypsilanti. Culture shock to say the least.
I lo
ve cooking for friends and family. I met the love of my life 6 months ago. I am truly happy for the first time in my life. Crazy how it takes some people so long to meet.
Read more
My Followers
My Latest Recipes 464
This easy tastee dish can be made in the oven or crock pot. recipes for both included. A great St. Patricks day recipe...

This is a easy simmering wing that just falls off the bone. It's sweeet tangy taste is one that will bring them back for more...

Snackin Cake from karlyn255 in Ypsilanti, MI.

this is my own invention and was wonderful. Very unique and moist!...

This is a great side complete with a dipping sauce...

love these things but the price they want is crazy. but two weeks I broke down and bought some. knowing me I just had to experimen...

a simple dessert that will not leaving them craving icing. the hot fudge in the middle is the ultimate yumm...