The Cook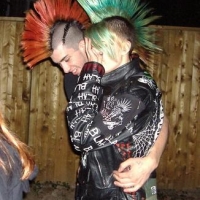 kaufmal90
Toronto, CA
Taste-o-Meter
People LOVE kaufmal90's recipes.
About Me
Hi, my name is lauren, I'm 20 years old and currently studying at McGill University towards a career in wildlife biology. I had wanted to be a chef since I was about 11 years old but after experiencing working in restaurants and g
etting a taste of life as a chef, I have decided that's not what I want to do with my life. I LLOOVVEEE to cook and I try to eat all natural and organic foods, I treat my body like a temple and I don't want any crap going into it... I am an environmentalist as well as a naturalist and I have very strong beliefs and opinions although I make a point not to preach them to others. There is absolutely nothing average about me. Also, all of the recipes on my page I wrote myself from scratch, I hope you like them!
Read more