The Cook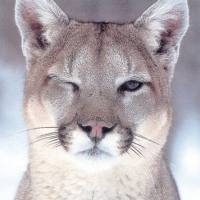 kcougar93
Kennewick, WA
Taste-o-Meter
People generally enjoy kcougar93's recipes.
About Me
I have been a stay at home mom for 14 years. I love to make things run smoother, this includes looking for easy and tasteful recipes for my family. We are working around my food allergy (malt). My daughter is seeing a pediatric ga
stroenterologist, and is on a special diet that includes a lot of fiber and specific fruits daily (no apples or bananas). So I am also looking for new and creative ideas for her.
Read more
My Latest Recipes 2
This meatloaf is easy, flavorful, and moist. This definitely is not my mother's meatloaf. Our family loves to have this with mashe...

Hawaiian Chicken from kcougar93 in Kennewick, WA.

This recipe is the perfect blend of chicken and fruit to spark up your taste buds! This is a great crock pot recipe, with the conv...