The Cook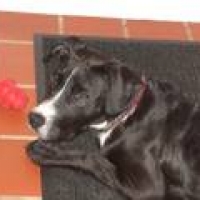 keeperrox
West Lawn, PA
Taste-o-Meter
People LOVE keeperrox's recipes.
About Me
I love to cook and bake and all the recipes I post are 100% mine. I don't steal recipes from other places and try to pass them off as my own, or just repost things I find in magazines and cookbooks, and don't really like it when
others do that either. This, of course, does not mean that I don't take inspiration from wonderful restaurants, cookbooks, PBS cooking shows, and the amazing cooks in my family. I love good food, and try to cook with fresh, locally purchased ingredients when possible. My husband and I try to live while creating the least impact on the environment as we can while sticking to a budget and my daily cooking tends to mirror that.
Read more