The Cook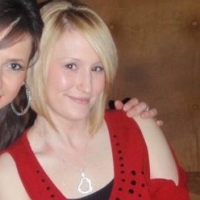 kellybelly27
McKinney, TX
Taste-o-Meter
People LOVE kellybelly27's recipes.
About Me
I'm a 30 y/o mom of 2 miniature clones of myself. I work as a Salon Manager/Men's Stylist in North Texas and normally like to unwind by making new things. My favorites include baked goods, soups/stews, not-so-good-for-your-waistli
ne goodies and homemade pizzas. I'm a fan of anything moist and chewy and like to add new twists to existing recipes.
Read more