The Cook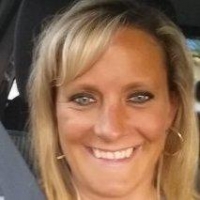 kellyg72
Roseville, MN
Taste-o-Meter
People are ADDICTED to kellyg72's recipes!
About Me
I have been married for 12 years, have one almost 9 year old daughter (Michelle) and 3 doggy daughters that are 10 (Basil - German Shepherd), 5 (Gabby -Golden Retriever), and now 41/2 months (Lexi - German Shepher). My interests
are helping my husband coach my daughter in soccer and her team, palying on a 35 and older league for soccer, riding Harleys, bowling, golfing with my husband and my daughter and playing with my puppies. I have been trying new recipes and came across this wonderful group recipe site. I have already made a few of the recipes and I am looking forward to making more. This website is fantastic!!!
Read more