The Cook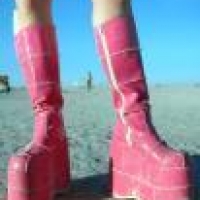 kittie
Brighton, GB
Taste-o-Meter
kittie's recipes haven't caught on yet
About Me
Love eating, love cooking, love reading cookbooks! In the past 10 years food has become my main hobby!
I studies arts at uni and now work in IT - although I love cooking - and would love to do something food related as a car
eer - the idea of working in a professional kitchen is unappealing to me...
I love trying new things - I read cookbooks and food blogs like novels, and when travelling, the food is one of the main tempters for me in different places!

I do have photos of my recipes - but can't find my camera lead right now :-S I'll upload them when I unearth it from the Christmas mess!
Read more