The Cook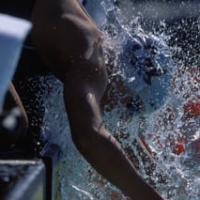 kk_chasey
Austin, TX
Taste-o-Meter
People generally enjoy kk_chasey's recipes.
About Me
I love the Lord with all my heart! I am His and He is mine - So, I live to glorify the Lord in all I do and that includes my health and my diet. I try as hard as I can with my diet and cooking to follow the Biblical protocol out
lined in the scriptures. 1 Corinthians 10:31
So, whether you eat or drink, or whatever you do, do all to the glory of God.

Having said that, I am an intermediate cook and a healthy eating, organic, natural, protein-filled, sports fanatic!- I'm 25 and live in Austin, TX with my Polish kitty (yes, he only speaks Polish) I spent 9 yrs living in Warsaw, Poland and would love to learn how to make the foods I enjoyed so much during my time there. I work full-time at an Internal Health Clinic, providing holistic and natural care. I love witnessing what a difference it makes in people's lives. Although still new to this, I have found cooking to be one of my favorite things to do in my free time. I love to entertain and now that I'm learning to cook, I can't wait to share my new recipes! I have my own Event Planning Business www.kckevents.com, so this is all great to do together, meeting caterers and looking at wedding cakes..as well as great fun. Keep me in mind for weddings, showers, engagement parties, and corporate events. I love this stuff!

As for food: - all organics, raw foods, protein, and protein shakes ( I can make ANY mix of weird ingredients taste good), and healthy meals are a must! 6 meals a day !!! Having said that though,....I like just about EVERYTHING and more than that, I'm starting to really LOVE to cook! (often with my own 'organic spin'). Some may become 'staples' in my cookbook and some won't, but I love to try -and TASTE- them all!


Read more