The Cook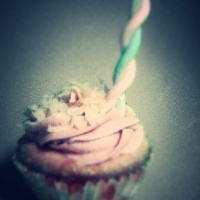 knwalter
Paulsboro, New Jersey
Taste-o-Meter
People are ADDICTED to knwalter's recipes!
About Me
My Lauren is 5 years, 3 months old now. Last time I was on here, she was 2 years, 7 months old....wow, how time flies. She started Pre K this year and Oh my how she is 5 going on 15....... She tells me just the day before yeste
rday that she has a boyfriend. In gym class they were standing up against the blue wall and he asked her if she wanted to be his girl friend, she said "Mamma, I said yes, yes, yes I'll be your girlfriend." Of course Jim wasn't too thrilled to hear this and when he asked her about it she told him "I know I'm not supposed to have a boyfriend until I'm 40, but he asked me daddy, I didn't ask him." TeeHee! Kids, they are the joy and the pain in your life, all wrapped up into the cutest little body you've ever seen! Can I get a Whoop Whoop!!!!! As for cooking, I've been doing a lot less baking and homemade meals as I would like, but I never know when my husband will be home from work and well, if it isn't cereal or a chicken nugget, my kid won't touch it! I need to get back onto Group Recipes, I've been revisiting and using a lot of recipes off of here recently, but haven't updated in awhile. I miss you all and it's nice to stop back in. I hope everyone is as happy as I am and wish you all well.

And as usual, I offer a BIG hello and warmest wishes to all my friends, old and new!
Read more