The Cook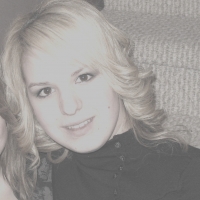 kookin_queen_kayl
Sudbury, CA
Taste-o-Meter
People LOVE kookin_queen_kayl's recipes.
About Me
It's all about cooking made quick easy and DELICHE! I love to cook , not so much the dishes that follow it ,but for great food it's worth it. I also love to add a little bit of my personality in every dish that I make, so just ima
gine what funny , loving, from the heart & bubbly tastes like...AMAZING! Im a 22 year old Hairstylist who found a new passion for cooking, i love to see family and friends face light up when they take a bite of whatever it is i have made, it feels AWSOME! I am also currently in the midst of writing my personal cook/srapbook so feel free to drop some ideas if you think any recipes need changing! Love to learn from the pros!
Read more