The Cook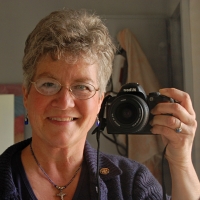 lablover47
Two Harbors, MN
Taste-o-Meter
People LOVE lablover47's recipes.
About Me
Daughter of a baker--love to bake. Busy newspaper reporter--love to crock-pot. The most interesting meal I ever fixed was cooked underground, between hot rocks, at the edge of a lake. Love to eat--so I'm hoping someone will give m
e a reason to make something new and scrumptious.

I live in what SOME people think is the frozen tundra, but is really just northeastern Minnesota where winter lasts a long time and summer occurs on one day in August. I never go anywhere without my camera, and love stalking sunrises, because watching the day arrive new and fresh is the best time to pray.

I like people, but like my time alone, too, which is when I recharge best.
Read more