The Cook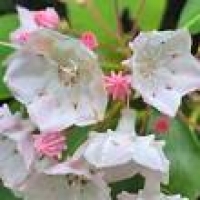 lacrenshaw
Horsham, PA
Taste-o-Meter
People are ADDICTED to lacrenshaw's recipes!
About Me
I'm a 60-year-old born-and-raised Pennsylvanian. My love for cooking can be directly attributed to my father's influence. He reveled in the preparation of food for family and friends. Thankfully, that has rubbed off on me. Foo
d holds no flavor until it is shared. My cookbook collection which started at age 18 has grown into the hundreds. My friends often laugh at my reading material. No book goes onto the shelf until it is thoroughly perused! I didn't marry until very late in life (45) and, indeed, never really cared if I married at all. At age 42 I was swept off my feet by a tall, handsome Southern gentleman from Kentucky. We dated for quite some time and decided that we were truly wasting our time being apart. We married the day before Thanksgiving (my favorite holiday!) in Elkton, Maryland. The next day we celebrated Thanksgiving and our marriage with Ed's family in Potomac, Maryland.
Read more