The Cook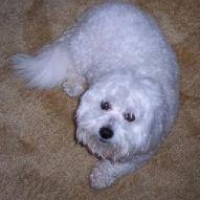 ladilizbet
Cleveland, Ohio
Taste-o-Meter
ladilizbet's recipes haven't caught on yet
About Me
Hi am retired person with some health problems but when the body feels good, the cooking with love starts. Hubby and myself travel in RV at times and love this type of living.
My service dog's name is snoball and he goes everywh
ere with us.
Mr. loves to eat but is on diet for 2 years now and he is lookin good :)
This place is fantastic and feel lucky to have found you all.
huggs,
Ladi
ps, just discovered thermal cooking and would love to find some recipes for same.
Read more