The Cook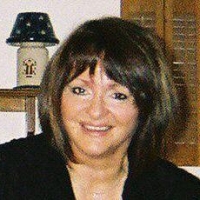 ladymich
Trenton, MI
Taste-o-Meter
People generally enjoy ladymich's recipes.
About Me
I am a mother of two , grandmother of six. Love to cook, but prefer to cook for a large crowd. Trying new recipies is a fun pastime, dont think ill ever measure up to grannys' cookin. She was best! Love camping , and cookin
g out of doors, will have to find some good recipies to try out! Thank you Betty for inviting me here!
Read more
My Latest Recipes 2
this is an easy , quick recipie for serving a large or small crowd, to all the sweet & sour lovers, enjoy!...

a very satisfying treat, to go with coffee..great for serving to guest...