The Cook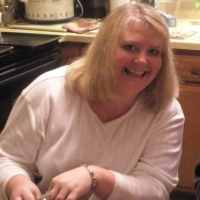 lam
Stevensville, MD
Taste-o-Meter
People LOVE lam's recipes.
About Me
I love the chemistry of food. I rarely follow a recipe, which drives my husband nuts, and I never measure things. I cook by smell and look of a dish. I love making old comfort food recipes and giving them a twist. I live near
the water and cook a lot of seafood. Anything that swims appeals to me except jellyfish :-).
Read more