The Cook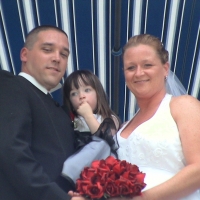 laneysmom
Wilmington, DE
Taste-o-Meter
People generally enjoy laneysmom's recipes.
About Me
Hmm, my blurb...Ok, I am a mom and love to cook. A good deal of the food I cook, the recipes have come from my mom-she rocks in the kitchen. Most of the dishes that I cook or bake are quite simple to make. I don't have the time
to spend all day in the kitchen making extravegant dishes that will ultimately end up on the floor and the dog will eat. Kids, what can you do??? So, instead I stick with easy, simple and relatively quick meals that most moms can appreciate and the rest of the family will enjoy. Can't wait to try some of everyone elses recipes!! My husband thanks you all!
Read more
My Followers
My Latest Recipes 2
Biscuits Supreme from laneysmom in Wilmington, DE.

I have been making buscuits since I was a kid and liked the recipes then I came across this recipe online and haven't made any oth...

This is a very quick and easy to make side dish. It goes with ham, roast beef and turkey very well. We usually make it for holid...
My Groups