The Cook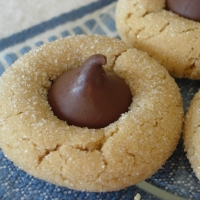 larkspur
Wauwatosa, WI
Taste-o-Meter
People are ADDICTED to larkspur's recipes!
About Me
Hello! I am eighteen years old and the second oldest out of nine kids. I am home schooled, which gives me more time to cook and bake! I make supper for the family at least twice a week, and enjoy trying out new recipes, especiall
y healthy ones. I also love to make (and eat!) dessert. My other hobbies include sewing, knitting, crocheting, drawing, beading, playing Ultimate Frisbee and the violin. I am really looking forward to finding many new recipes to try on this site!
Read more
My Latest Recipes 41
This homemade ravioli is actually a vegetarian, although no one who tries it can tell! The savory filling contains three different...

This tender, slightly sweet bread has a mouth watering herb flavor! It looks just as beautiful as it tastes, so it is no wonder th...

This yummy yeast bread combines the sweet-tart flavors of cranberry and apple to make a beautiful-looking and luscious-tasting loa...

These rich and delicious brownies are topped with a fluffy, mousse-like frosting that is a decadent treat for any chocolate lover!...

This award-winning tart has a rich nut filling flavored with maple in a buttery crust. It is topped off with a lovely chocolate dr...

"This award-winning dessert has a brownie base with a melt-in-your-mouth mint layer that contains pieces of chopped Andes can...