The Cook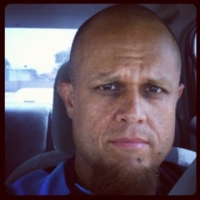 lb
Riverside, US
Taste-o-Meter
People LOVE lb's recipes.
About Me
I've been cooking for about two years now so a lot of the things I try are new. I love to create a dish that is as appealing to the eyes as much as it is the taste buds. So far, so good. I pretty much only follow recipes - I'm goo
d at that! - but someday I'd like to get to the point where I can make a dish that is my own creation and that people can enjoy.
Read more
My Latest Recipes 3
These tostadas are like the ones made in my parents' hometown of San Simon, Michoacan, Mexico. They don't have beans on them and -...

I got the milkshake part from a Paula Deen recipe, and while making some variations stumbled upon the most fantastic tasting straw...

You know that green salsa you see at Mexican restaurants? This is it. And this is also the first of many recipes I must get from m...