The Cook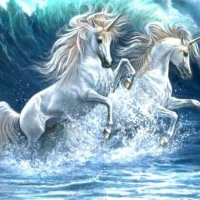 lbrooks26
Cedar Knolls, US
Taste-o-Meter
People LOVE lbrooks26's recipes.
About Me
I learned to cook at my mom's side. She got her skills from her mother who came to America in the early 1900's from Italy and had 7 children to cook for. I cook traditional Italian dishes but tend to be more experimental. I try
to be inventive with other dishes; reading cookbooks is one of my favorite things. I get ideas from recipes...replacing or deleting ingredients to suit my family's tastes. Some of my favorite dishes include a typical lasagna, but I also love other ethnic dishes. I like to prepare Chinese, German and American. I love beef dishes in general, steak, pot roast, meatloaf and although I do prepare them, health issues keep me from making them more than once a week. Chicken, seafood, and pork comprise most of my weekly cooking. I love to make doughs for pizza, focaccia and breads. My best dishes come from thinking about one ingredient and building a recipe from that. My husband calls them my "throw together" dishes. I am happy to say that my married son is the cook in his family and my daughter has become quite a cook now that she is a homeowner and living on her own. She has taken on the Italian Good Friday and Easter tradition that my mom always made special for us. Some people say that they eat to live...I definitely live to eat.
Read more