The Cook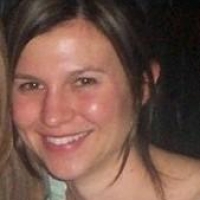 leiasuzanne
CA
Taste-o-Meter
People LOVE leiasuzanne's recipes.
About Me
I began helping my Great Grandmother cook as soon as I could climb up on a chair to watch her. She taught me how to make perfect pie crust, moist chicken and roasts, and other classic comfort foods. She is the one who fed my cho
colate addiction! She always made sure what her meals covered all the food groups and most summers some of her selection was from her and my Grandfather's own garden of vegetables and fruits. There is where I learned my foundation for good health.

I since have worked in multiple food industries from hospitals, assisted living, and restaurants. All these have given a wide perspective on the therapeutic values of food and it's role in our lives. I also strive to some day become a Registered Dietician and have taken two nutrition classes so far.

I love organically grown foods and the positive impact it has full circle. I also try to modify most all of my baking by replacing butter with applesauce or yogurt and spilt all-purpose flour measurements with whole wheat flour also!

I believe our bodies are like a big chemistry project and the chemicals that determine the outcome are the foods we eat.

Read more