The Cook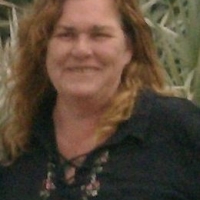 leigh561
Orlando, FL
Taste-o-Meter
People LOVE leigh561's recipes.
About Me
I love to cook and try new recipes. I try to make things that I can add a twist to in order to change the flavors so it isn't the same old thing every time. I tend to have a lot of kid friendly recipes as when my nieces and neph
ews are here they help me cook.

In the process of putting a bunch of old recipes from the 60's and 70's on here, so bare with me if they seem strange...lol They are either hand written by family or from a local newspaper. They are starting to fall apart and thought posting them on here was the perfect way to preserve them!!
Read more