The Cook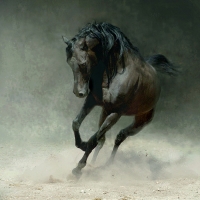 leonora5
Kleinemonde, ZA
Taste-o-Meter
People LOVE leonora5's recipes.
About Me
I'm definitely a beginner cook, but getting much better thanks to this amazing website!
I live in a beautiful coastal village in South Africa named Kleinemondewith my husband Bruce, daughter Michelle, 2 dogs and 2 budgies.


Bruce is an experienced and imaginative cook, but he loves meat, while I eat mostly vegetarian food, with fish and seafood on occasion.

I love talking long beach walks with my my dogs (a labrador and staffordshire terrier), collecting shells, taking photos and reading. I am learning to write as its my dream to publish a romance novel.
Read more