The Cook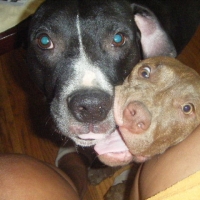 lexisone
Albuquerque, NM
Taste-o-Meter
People are ADDICTED to lexisone's recipes!
About Me
I love to cook and entertain. I am not fond of measuring, so please take my guesstimated amounts with a grain of salt, no pun intended of course.
My Latest Recipes 38
I had some over ripened bananas and picked up some blueberries on sale from the market and decided to convert my low fat, low suga...

I typically would have made this with a bread based stuffing inside the breasts and baked, however, in attempt to sort out my glut...

quick and easy but my spin off of a spinah salad. i also like to add a pit of asian pears if i can get them in season. not too r...

See my sofrito recipe for the sofrito in this dish. some prefer to cook the olives in the dish, i prefer to mix it in at the end ...

JKs Sofrito from lexisone in Albuquerque, NM.

My own sofrito. easy to make. search your neighborhood markets. i live in albuquerque and can find all of the ingredients fresh....

My original intention was to make a pasta caprese salad, but... then i detoured....
My Groups