The Cook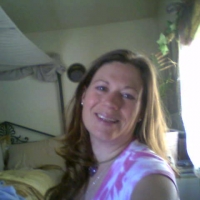 libradiva
Bloomfield, NM
Taste-o-Meter
People generally enjoy libradiva's recipes.
About Me
I love to garden and I'm a real earth muffin. So, naturally I love to make all my food from scratch and I try to use organic, unprocessed, whole foods because I believe that it makes it big difference in the quality of taste. Also
, with a 15 yr old, a 10 yr old and an 8 mo. old baby, I am picky about what I feed my family.
I live in New Mexico and I am exposed to authentic Mexican food regularly. This influence has spilled over into many of my main dishes and I tend to use a lot of garlic, cumin, red and green chile.
I thorougly enjoy baking quick breads and I will add some of these recipes soon.
Read more
My Followers
My Latest Recipes 3
Brownie cookies from libradiva in Bloomfield, NM.

Brownies in a cookie form... wonderful!...

I love fried potatoes at breakfast or as a side for dinner. Recently, I tried making them with sweet potatoes and my family devour...

This is a creamy enchilada recipe that I have perfected over the years. I do not use canned soup in this creamy recipe, and I do n...