The Cook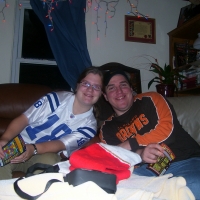 lil_coop
Wauseon, OH
Taste-o-Meter
People LOVE lil_coop's recipes.
About Me
Hi Everyone! As a young bride, I didn't have that much experience in cooking before I moved in with my husband. But I did love to help my mother out and I learned quite a bit. I love to cook. Since my husband is always back for mo
re, I figured that I must be doing something right. I love to cook pasta dishes, all in one casseroles, desserts and one of my favorites would have to by my Lumpy Pizza...lol. The only thing that I have a few issues with in cooking would be soups and chowders. I don't know why but they never turn out right so if any have any advice... please leave me a message. Hope to be cooking with all of you soon!
Read more