The Cook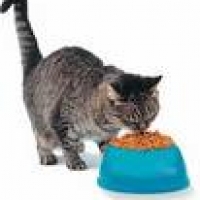 linspj
New Hartford, NY
Taste-o-Meter
People are ADDICTED to linspj's recipes!
About Me
We love to cook and entertain. Appetizers are favorite things for me as I like the creativity involved. My friends frequently ask me for food advice!
And, I find it hard to throw away a recipe, even if I haven't tried it!
My h
usband and I live in Central NY. He has 3 adult children from his 1st marriage. The 2 girls are married...1 with 2 little boys and 1 with a baby girl who will be one on Christmas Day. Our son is still single. We love to entertain our friends (who like to as well), so we are always trying out new recipes on each other. Family and friends are important in our lives and we are grateful to share what we have with others. My husband is newly retired and I am still working as a manager in the insurance industry. My leisure time is for reading, gardening and cooking and creating. If I could be one thing, it would be a caterer/event planner. We have a newly adopted kitty from the Humane Society and she is lovin' her new life! Check out her pics. CHECK OUT MY BLOG! http://imaweekendcook.blogspot.com/
Read more