The Cook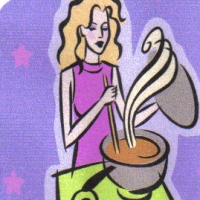 littlemissey
WI
Taste-o-Meter
People are ADDICTED to littlemissey's recipes!
About Me
I'm married, work fulltime, have a dog that keeps me very active. She has a personality that is unbelievable and keeps me laughing.
I love to bake. Cookies are my thing. My Mom and Grandma taught me the joy of baking at an e
arly age and I love it. When the weather starts getting cooler, I get little gifts of flour, sugar, butter and vanilla with a card that says....yeah, it's baking time.

I try and enjoy life best I can and I found it's better to see the cup half full than half empty.

My name is Deb or my nickname is Ruthie, If you stop by, say hello and I hope to get to know you. God Bless!!!
Read more
My Followers