The Cook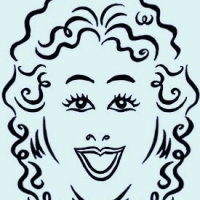 livewell
Randleman, NC
Taste-o-Meter
People generally enjoy livewell's recipes.
About Me
Hi! I'm cooking for one and love being inventive! Pleased as punch to cook for my college aged son when he visits. Cook and freeze dishes when the craving is too big to ignore. Bake and share when my sweet tooth wins (lol). Spend
hours and hours looking at recipes and can almost "taste" most before actually cooking. Love it and love this site. Thanks to all that share!
Read more
My Latest Recipes 3
Credit for this cake goes to THE CAKE DOCTOR. I've wanted to try this recipe for years and finally did today, in honor of Valentin...

This is a special treat for breakfast brunch or even desert. I use bread that is at least 2 days old and feel decadent when I enjo...

Baked Apples from livewell in Randleman, NC.

I devised this recipe using Splenda brown sugar for cooking because I just couldn't beat the craving but wanted to be reasonable!...