The Cook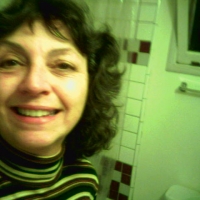 lolaroba
La Selva Beach, CA
Taste-o-Meter
lolaroba's recipes haven't caught on yet
About Me
I have more time to cook when I want to not when I have to. I'm a vegetarian - I do eat fish, eggs and dairy. I'm completely into foods that are whole, fresh and natural. I've lost my cravings for sugary things but occasionally ea
t super dark organic chocolate.

I love Italian food - real Italian food. I lived in Italy when I was growing up so I'm always looking for recipes like the ones we had in Italy. My father was Italian and his tastes influenced what my mother cooked.

I take a yoga class twice a week, I love going for walks and I'm learning to play the accordion.
Read more
My Latest Recipes 0
Oh my. I have no recipes. :\