The Cook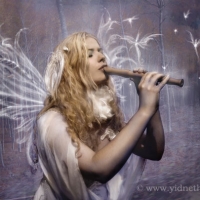 lura
Welcome To, KS
Taste-o-Meter
People LOVE lura's recipes.
About Me
Married (since '82 and counting) with two daughters, one granddaughter, and one grandson.. Really enjoy the grandchildren! Who'd of thought! Lived in a number of places over the years (Kansas, California, Alaska, Oklahoma, Missour
i, Libya, Uganda with side trips to England), not in that order, and back to the mid-west once again for quite awhile. Developed an appreciation for a wide variety of foods. Love to use all my senses to experience life and in particular the food I eat. I am definitely a "stop and smell the roses" person. It is not uncommon for me to "breathe in the essence" before taking that first bite! My heightened sense of smell is probably why I am allergic to so many airborne allergens. One of the most unusual dishes in my past was zebra (tastes like corned beef). Enjoy cooking, eating, meeting people, and making friends. My interests are so wide and varied there would not be time nor space to include them all here. So happy to have found this site with such great recipes, nice people and lots of caring and sharing, all mixed together with a good dose of humor. With access to all these wonderful recipes our menu options are expanding greatly. To quote a dear lady that I miss much, as she is no longer held by these earthly bounds. Mangia! Mangia! Eat! Eat!

Read more
My Followers