The Cook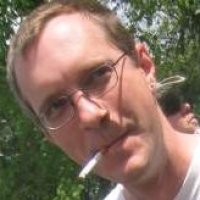 lurch
Sacramento, CA
Taste-o-Meter
lurch's recipes haven't caught on yet
About Me
I like to make up recipes, particularly combining cheap foods and coming out with something great, even if it is not necessarily 100% unique (although it sometimes is). I also like to take various versions of recipes for the same
thing, figure out what I like about each, and combine them into something new (and hopefully good). Neither always works out, but often it does. Problem is, I can also be a bit lazy about cooking, so I don't do this as much as I'd like to. And since I am the main cook (my wife doesn't much), this can often result in a lot of hotdog nights - so either way, we win!

I prefer to cook from scratch as much as is reasonable to me at the time (eg, prefer using beans I've soaked and cooked vs. canned), but that lazy thing can often creep up and get in the way...

A few years ago, I also found that I like to bbq. I'm also my own harshest critic about food I make, by the way. I also make a mean egg salad that has gotten raves from the most unlikely of people.
Read more