The Cook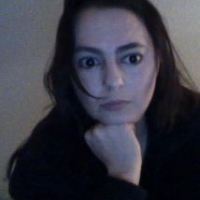 lyanthya
Glasgow, PA
Taste-o-Meter
People LOVE lyanthya's recipes.
About Me
I adore cooking. I started when I was about 8, learned a great deal from my mother and some ethnic families in our neighbourhood, and then branched out to learning from cookbooks.
I've learned that James Beard is the God of th
e culinary world. If he couldn't cook it, it couldn't be cooked.

I've spent time in Mexico and the UK, learning about food everywhere I went. I love to cook Indian food, and thanks to my numerous Indian Net friends, I'm always getting advice and new ideas.

I actually live in Scotland now, not PA, but that's not an option here.
Read more