The Cook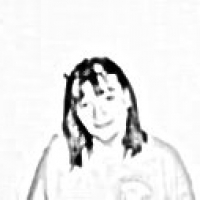 m11andrade
Kankakee, IL
Taste-o-Meter
People are ADDICTED to m11andrade's recipes!
About Me
I was born in Tennessee and raised in the midwest by a wonderful southern mother who loved to cook and bake. I am currently living in Illinois, but am hoping to relocate to Missouri soon. I was married to a man from Mexico and le
arned lots of great, authentic recipes from his family. (Like my mom, they didn't use "recipes", so I watched and learned!)
I have 3 sons and they like to joke that I cook in 5 languages! Luckily, they are not too picky and all of them like to help out in the kitchen. It is always nice when they come to me with food ideas or input on menus.
I love to read cookbooks and I am trying to write my own cookbook now. Of course, there are too many recipes for just one book!
I am a huge fan of Paula Deen, and while her accent is different from Mom's, the way Paula loves to cook and shares herself with people is just the way my mother was.
My first memory of cooking is of just sitting in my mom's kitchen learning by observing, with my mom never giving a "cooking class", but just telling me about things she had learned, mistakes she had made, shortcuts figured out by trial and error, and cooking triumphs and tragedies. It was a great way to start learning, and I have taught my sons the same way.
Read more