The Cook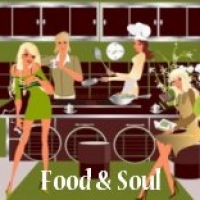 maddie
Bangalore, IN
Taste-o-Meter
People LOVE maddie's recipes.
About Me
I love cooking and feeding my family & friends. So this is my cooking journey. All the articles and recipes I have learned from my mom . Also from lots of interesting cook books.
My Latest Recipes 34
Chocolate Cake from maddie in Bangalore, IN.

ery rarely i make chocolate cake. This time due to my friends insistence I ventured into making chocolate cake. Reasons being my f...

Some simple dessert recipes...

Different types of burgers...

Onion Soup from maddie in Bangalore, IN.

Whenever I feel lazy to cook, I make soups. We do get a lot of ready-made soups in the market, but I prefer home-made soups - beca...