The Cook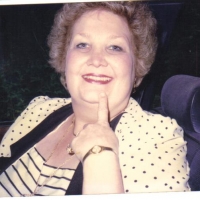 magb48
Eupora, MS
Taste-o-Meter
People generally enjoy magb48's recipes.
About Me
Hi my name is Mary Ann and I love to cook. I am originally from Louisiana but we travel with my husbands job and are currently in Texas. We are all about family and friends. My hubby cooks also and we do a lot of cajun dishes. Our
daughter, Tammy is the champion of trying new recipes. I have an imagination when it comes to food and it simply comes easy to put dishes together. I am a fan for putting dishes together of things I have on hand especially vegetables. I love all food but especially like to make soups. I love gardening and preserving, freezing, and drying vegetables. I want to buy the equipment to make bread from scratch in the future such as a mill and bread mixer. Also, want to make cheese; we are acquiring goats and possibly a jersey cow in the future. Our farm is a work in progress, but one thing for sure the food is always on and everyone is welcome...Thanks for having me good folks.....Mary Ann
Read more
My Latest Recipes 1
Sharing a lightened spin on on some of the best breakfast and brunch recipes.....It looks so fresh and yummy!...Try it and you an...