The Cook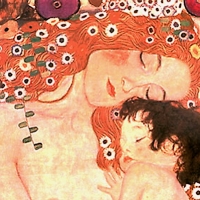 mamafrog
Elizabeth, PA
Taste-o-Meter
People LOVE mamafrog's recipes.
About Me
I'm 5'4", with hazel eyes and a strong fixation for frogs. I believe in a higher power, and although I was raised Catholic, I'm more Agnostic than anything else. I have shoulder length black hair that is curly and out of control.
My favorite movie of all time is Tank Girl. I love the smell of cut grass and the way the air smells when it rains. I love to be in love. I'm a graphic designer by degree, but hated creating for Corporate America, so I do my art on my own time. I love to sew, and design clothes. I have two children, twins, Elsie Elizabeth and William Bleys. I'm also a twin. I have a twin sister, but we are nothing alike. I, currently, have 7 tattoos. My favorite time of year is spring, when the world wakes up from its winter slumber. I get along with my parents and I'm a Pittsburgh Steeler fan.
Read more
My Latest Recipes 22
The whole family enjoyed this fish, even the kids liked it. It is flavorful, flaky, and tender. For best results do not overcook....

Variation on Bruschetta...

From Food Network Kitchens: Riesling is a white wine native to Germany, though it's now also being grown as far afield as Califor...

Ears a sweet fall treat that's great for a classroom or scout meeting -- marshmallow cobs filled with colorful fruit kernels. ...

Serve with a green salad and corn on the cob for a complete meal. Courtesy of Southern Living, September 2002...

Using a very mild fish helps make all the other ingredients "pop"....
My Groups