The Cook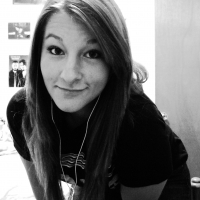 mandapanda_42
Arvada, Colorado
Taste-o-Meter
mandapanda_42's recipes haven't caught on yet
About Me
I love to cook! :)
I love music!
My favorite band at the moment is RED!
I want to be an Executive Chef or a Pastry Chef.
Penguins are the best! Don't try to convince me otherwise, trust me, you won't succeed.
Family is my ma
in priority, no matter what.
I want to travel to Italy.
My favorite colors are purple, blue, yellow, lime green, and orange. (so most of them. Haha.)
I love to both read AND write. (I know, what a geek, right?)
I am who I am and I embrace that.
Live.Laugh.Love.
Read more