The Cook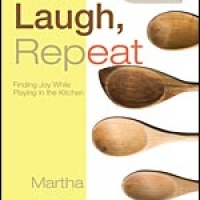 marthacheves
Charlotte, NC
Taste-o-Meter
People are ADDICTED to marthacheves's recipes!
About Me
I love to cook and create my own recipes or put twists on other recipes to make them fit my taste. I have a published cookbook that was released in June of this year (2008). I'm now working on my second cookbook which I hope to
have out next year. I have a website that houses my 2nd book and a blog that is an extension of my website. I just love to cook! My website is http://www.marthaskitchenkorner.com and my tip blog is http://stirlaughrepeat.blogspot.com Please feel free to leave comments on any of my sites.
Read more