The Cook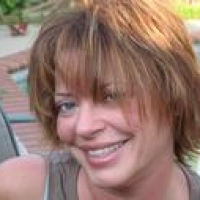 marymaybe
Rowlett, TX
Taste-o-Meter
People LOVE marymaybe's recipes.
About Me
I am a mom of two very fine young men and I have a man that loves me very much and we both enjoy cooking and photography. We love cooking new things, we rarely have the same thing twice and I love photography and therefore I enjo
y photographing the dishes i prepare. I can't seem to follow a recipe as written, I always have to add or change it in some way. I don't know..........maybe i have a problem with authority..or i just can't play by the rules, however I look forward to sharing my take on the recipes I choose. Oh and by the way I have an obsession with dishes, I currently have 8 or 9 sets, I feel the need to have different dishes for different occations and different types of cuisine and yes my family pretends to think i am crazy but secretely I know they love it, how could they not every meal is an adventure around here, some are tragic but most are terrific...Life is a blessing..enjoy it to the fullest.
I would also like to add that if you try one of my recipes that I created please know that its is my belief that a recipe is meerly an artist's palette and I try to get amounts as close as I can but feel free to use your imagination and your own personal tastes and please leave your alterations you may make I can't wait to hear how you make it your own.
Read more