The Cook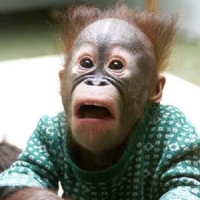 mattdrew
West Des Moines, IA
Taste-o-Meter
People LOVE mattdrew's recipes.
About Me
Hello...I'm a Realtor in West Des Moines, IA, Married and have 3 dogs (Only one that I actually claim :) No kids though. My wife and I both grew up in the Des Moines area, we love to entertain, have friends and client parties.
So I'm hoping to get some good recipes, suggestions and ideas from this site.


I am by no meas a chef but do very much enjoy cooking, trying new foods and recipes and messing up the kitchen. I most enjoy Italian food (to eat and cook) but have recently started smoking meats. I've smoked a few prime ribs and other meats that have turned out wonderfully (and few that weren't so hot). I'm still looking for good tips and suggestions on smoking brisket.


The wife and I went to Turks and Caicos (it's in the Caribbean) this year and loved it. HIGHLY suggest it if you're looking for a relaxing beach vacation. We had some really good Caribbean dishes I enjoyed so I've also been looking for some good Caribbean recipes P.S. If you ever go DON"T eat the beef. Not exactly their specialty!

Read more
My Followers