The Cook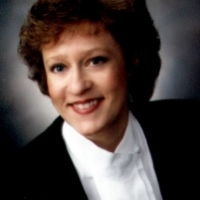 mbalmr
Oshkosh, WI
Taste-o-Meter
People LOVE mbalmr's recipes.
About Me
I'm a recovering mortician, now a stay-at-home mom to a 4 year old German Shorthaired Pointer who is the spawn of hell. He helps me in the kitchen ALL the time. Prior to mortuary science, I was a teacher. Prior to that, I was a pe
rpetual student. Prior to that, I was a person.

I have found that I have a real passion for preparing food. Not necessarily eating it, mind you, but preparing it. Other than the trip to the grocery store for supplies, it relaxes me. When I can't sleep at night, I browse the internet for recipes. It's like PORN for me. I'm learning to cook through trial and error, so I have many questions. My ultimate goal is to make a really great pizza at home from scratch. I'm 46; there may not be much time left for me to reach that goal. The last time I tried to make pizza dough, my balls didn't rise.
Read more
My Followers