The Cook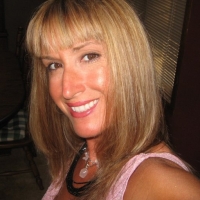 meals4abby
Valders, WI
Taste-o-Meter
People are ADDICTED to meals4abby's recipes!
About Me
Hi all!! My name is Nicky and I am a sahm to a beautiful daughter named Abby who was born in May 2007, incredibly on the same day as her Dad. I absolutely love to cook, share and discover new and exciting recipes! I can get bo
red with the same ol, same ol so browsing new recipe ideas and trying them out is something I do often. Thank the lord that my husband and daughter are just as adventurous as I am when it comes to food. I don't know what I would do if I had a house full of picky eaters!! Get really fat from eating all of the extra food that nobody else would eat, I suppose! LOL!! Thankfully, I won't ever have to worry about that. We're all good eaters in this house!!

I'm very fortunate that hubby is a hunter so we always have a freezer full of venison and a few turkeys. I'm waiting for that Elk or Caribou, Honey!

In my spare time besides cooking, I love to ride my harley, spend time with friends and family and do just about anything outdoors in the Spring and Summer....Winter...not so much!! LOL! :)

I'm looking forward to getting to know all of you and finding a lot of new wonderful recipes along the way!
Read more
My Followers