The Cook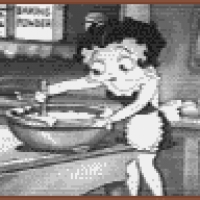 mendi
Harlingen, TX
Taste-o-Meter
People LOVE mendi's recipes.
About Me
I am married with three children. I enjoy spending time with my family. I enjoy cooking and baking. I am always looking for my next favorite recipe. I have a nice collection of cookbooks. While on vacation recently, I bought my ne
w favorite cookbook. It's a collection of recipes and interesting stories by Jamie and Bobby Deen. Paula's boys from Food Network. I do like southern cooking, not too complicated, just simple comfort food. I am an elementary school teacher. So I get to cook and try new recipes during my summers off from school.
Read more
My Latest Recipes 8
I found this recipe in Rachael Ray's magazine a couple of years ago. They are very simple and delicious....

This simple soup is so flavorful and easy to make....

Oreoes, chocolate, cream cheese , Oh My!...

This is an easy dish to put together. You can use your favorite spaghetti sauce or make a simple meat sauce as in the recipe. All ...

This is a delicious loaf of bread that can be ready to serve in less than an hour....

Tuna Jambalaya from mendi in Harlingen, TX.

This is a kind of twist on regular jambalaya. It's really delicious and easy to prepare....