The Cook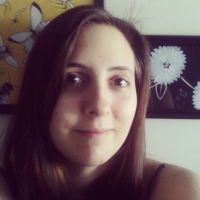 meskarune
Midlothian, Texas
Taste-o-Meter
People LOVE meskarune's recipes.
About Me
I'm a college student majoring in East Asian Studies. I also decided to take a sustainable and healthy approach to the food I eat. I try to only make things with organic, local and fresh ingredients. (healthier, better for the env
ironment, and tastes better!) I love learning how to cook new foods and discover new flavors and textures in the things I eat.
Read more
My Latest Recipes 34
THE traditional southern corn bread recipe. There's no embellishments here. Plain and pure southern corn bread....

This simple chocolate souffle recipe uses cocoa powder and margarine instead of chunk chocolate and egg yolks are not used. This i...

Honeydew Melon Sorbet, delicious and the perfect summer treat!...

I often make this soup when I want to eat something filling that is a one pot meal. Its very warming and delicious....

This is a delicious Summer Salad perfect for BBQ's, a snack or even Dinner. Great to eat with slices of bread or Cuban Crackers. Y...

Asopao from meskarune in Midlothian, Texas.

This is a very traditional puerto rican soup/stew/gumbo You make it out of leftovers and every chef has their own recipe.This is ...